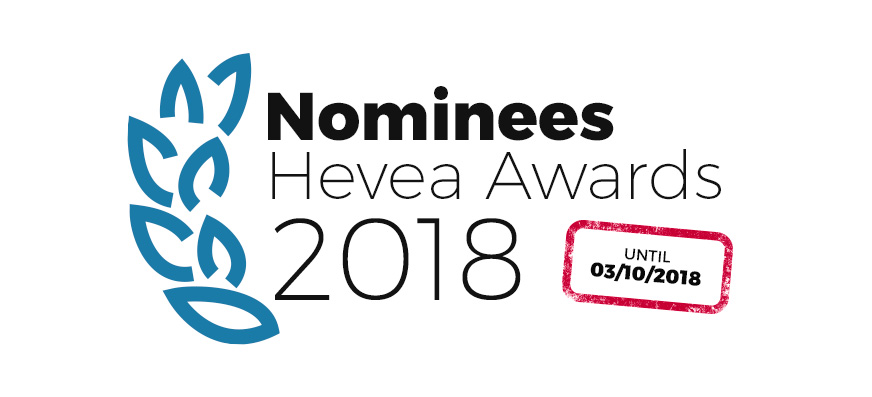 BRAINBEE
AGC 8200: oil recovery station and maintenance of automatic transmission systems.
COMETIL
Hunter Revolution Walkaway: set of robotized disassembler and balancer.
LAUNCH
X-431 PADIII: diagnostic device with coverage for more than 80 vehicle brands.
ROBERT BOSCH
Software Bosch Connected Repair.
TEXA
Laser Examiner: instrument to accurately measure the wear of brake discs and tyres.
FEDERAL-MOGUL MOTORPARTS: 

Supplier of multi-product and multi-brand spare parts: Ferodo, Champion, Necto, Moog, Wagner …

MANN-FILTER: The great German specialist in filtration: more than 6,000 references and a great logistic service from Spain.
ROBERT BOSCH: The needs of tyre service spare parts, hand in hand with the largest global supplier of the automotive industry.
TENNECO AUTOMOTIVE: The manufacturer of the Monroe shock absorbers and Walker's emission control systems.
ZF SERVICES: Shock absorbers, brakes and steering and suspension elements for specialists in the Safety Triangle.
GRUPO ANDRÉS
GRUPO TOTAL NEUMÁTICOS
NEX
SOLEDAD DISTRIBUCIÓN
TIRESUR
BESTDRIVE
CONFORTAUTO HANKOOK MASTERS
DRIVER
EUROMASTER
FIRST STOP
MARTIN´S RACING & SPORT
(Driver)
NEUMÁTICOS CONTIÑAS
(BestDrive)
NEUMÁTICOS ELMA
(First Stop)
EUROMASTER GUADALAJARA
(Euromaster)
NEUMÁTICOS SOLEDAD GETAFE
(Confortauto Hankook Masters)
BRIDGESTONE
Persigue Tu Sueño, Supera los Obstáculos
HANKOOK
Hankook y el Real Madrid
MICHELIN
Trendy Drivers
SIGNUS ECOVALOR
Economía Circular
ZENISES
Disruptive Thinking
CONFORTAUTO HANKOOK MASTERS
Virtual tyre catalog: Allows customers to access the full range of tyres offered by the network through a tablet.
CONTINENTAL
ContiConnect: System for tyre monitoring in commercial fleets.
FIRST STOP
First Stop 3.0: Based on the development and application of new technologies and the integral digital management of the business.
MICHELIN
Long Lasting Performance: Long Lasting Performance: safe ride with a lower cost for society and a lower environmental impact.
OXFORD TECNOLOGÍA
Cartyzen: Tyre subscription system.
BRIDGESTONE
DriveGuard: The first tyre with RFT Technology, capable of been mounted on any passenger car that has a tyre pressure sensor.
CONTINENTAL
ContiSense y ContiAdapt: Two new concepts of tyre technology for greater safety and comfort.
GOODYEAR
Oxygene: A prototype tyre that makes photosynthesis.
KUMHO
BON (Birth On Nature): First tire made with 3D printing.
PIRELLI
Cyber Car: Connects the tyre with the vehicle's electronics and the driver, increasing the efficiency of driving and safety.
COOPER Discoverer STT PRO: 4×4 Tyre from Dakar Using Armor-tek³ Construction: Three Protection Layers.
GOODYEAR Eagle F1 Asymmetric 3 SUV: Lower Braking Distance and Optimised Handling.
HANKOOK Ventus Prime³: Placed First in Auto Bild's Summer Tyre Test.
MICHELIN CrossClimate +: Always prepared for any weather condition, from the first kilometer until the last.
PIRELLI P Zero: Technology Derived from F1 for an emblematic brand within the high performance categories.
BRIDGESTONE
CONTINENTAL
MICHELIN
PIRELLI
YOKOHAMA
HARJEEV KANDHARI
(Zenises)
GABRIEL LEAL
(Signus Ecovalor)
ANTONIO MAÑAS
(Tiresur)
JUAN RAMÓN PÉREZ VÁZQUEZ
(Grupo Soledad)
MARK TEJEDOR
(Bridgestone)
BRIDGESTONE
CONTINENTAL
GOODYEAR DUNLOP
HANKOOK
MICHELIN